Knowledge and Attitude of Family Doctors Regarding the Provision of Psychological Health Care in Primary Health Care Centers in Baghdad Al-Karkh
Keywords:
knowledge and attitude, psychological health care, primary health care centers, Al-Karkh district, Baghdad, family doctors
Abstract
Background: Mental health is integrated into PHC as a strategy of WHO to fill the gap in mental health treatment. Part of this strategy needs a level of task shifting so that mental health care is provided by different level of PHC workers and not only specialists such as psychiatrists and psychologists.
Objectives: To assess the knowledge and attitudes of family doctors regarding the provision of psychological health in PHCC and if there is an association between the certificates of these family doctors and their Knowledge and attitudes to psychological health.
Subjects and Methods:  A cross-sectional descriptive study with analytic elements was conducted in 8 family health care centers in Baghdad city/Al-Karkh. Data was collected via questionnaire form which consists of three domains: Domain one includes sociodemographic data, domain two was about knowledge and consists of (7) questions and domain three consisted of (12) questions about the attitude of physicians regarding mental health. A convenient sample of (83) family health care physicians were included in the current study.
Results: The mean age of participants was 42 years (range: 27 – 53). The results revealed that 22.9% of participants were male, 77.1% were female. The percentage of mental illness seen by the physicians daily in the health care center was (15.7%). Physicians with higher degree certificates obtained higher knowledge scores in comparison to residents or practitioners as well as the females reported a significantly higher score of knowledge in comparison to males. Moreover, higher scores of positive attitudes were found.
Conclusion: Family Physicians with higher certificates have more knowledge and attitude than other certificates.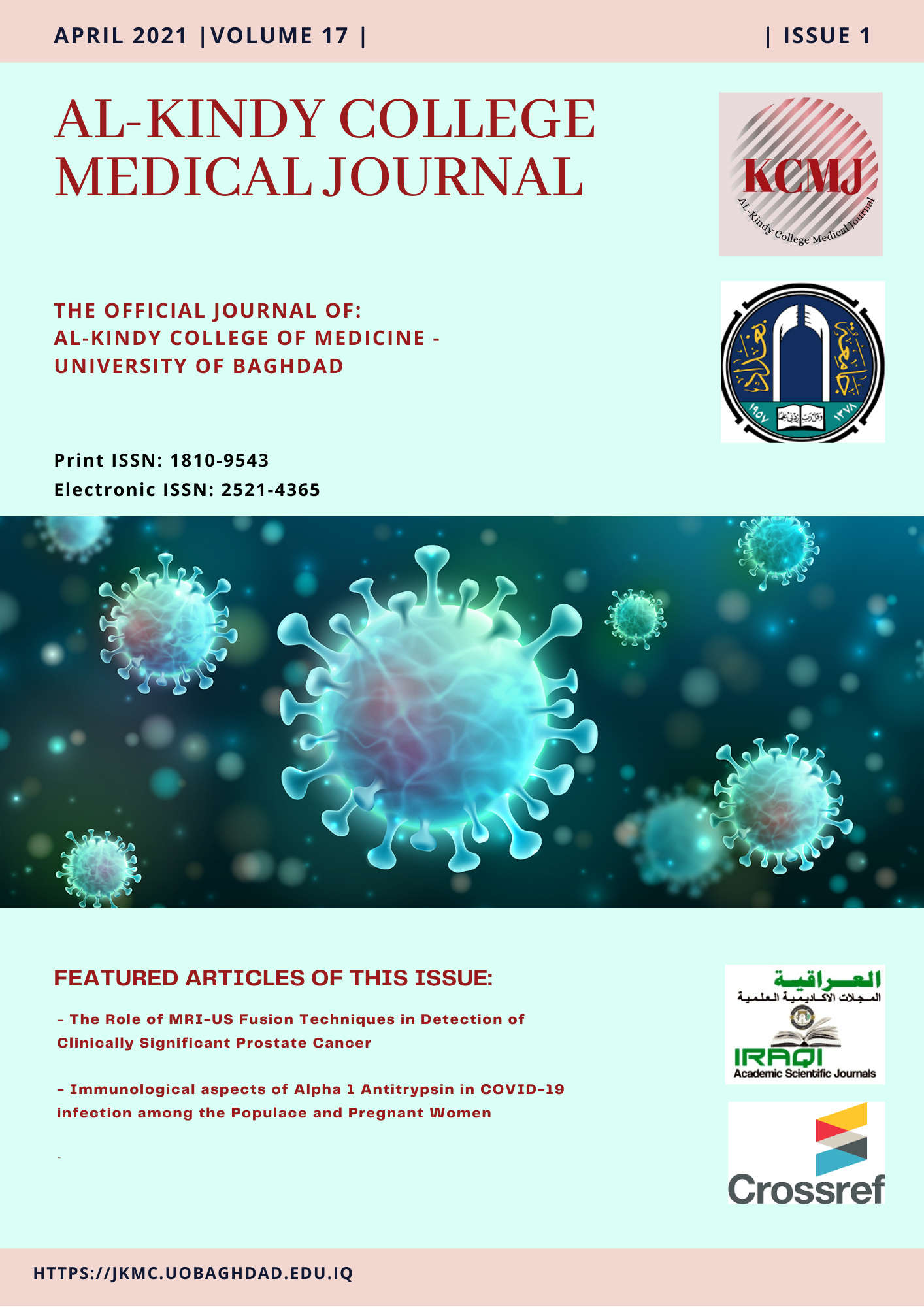 Downloads
How to Cite
Joudah, H. M., Al Haydari, R. J., & Witwit, S. A. (2021). Knowledge and Attitude of Family Doctors Regarding the Provision of Psychological Health Care in Primary Health Care Centers in Baghdad Al-Karkh. AL-Kindy College Medical Journal, 17(1), 19–25. https://doi.org/10.47723/kcmj.v17i1.230
Section
Research Articles