Psychosocial Impact of Childhood Cancer on Patients and their Families
Fawaz Salim Yousif

Bone marrow transplant center, Medical City, Baghdad

Hasanein Habeeb Ghali

College of Medicine, University of Baghdad

Safaa Abdelilah Faraj

Department of Pediatrics, College of Medicine, University of Wasit / Children Welfare Teaching Hospital, Medical City, Baghdad

Mazin Faisal Farhan

Department of Pediatrics, College of Medicine, University of Baghdad / Children Welfare Teaching Hospital, Medical City, Baghdad

Salma Abbas Al-Hadad

Department of Pediatrics, College of Medicine, University of Baghdad / Children Welfare Teaching Hospital, Medical City, Baghdad
Keywords:
culture, fear, cancer, children, Iraq, psychology
Abstract
Background: The presence of cancer has a profound psychological impact on the quality of life of patients and their families, on family and social relationships, and on role functioning.
Aim of the study: Assess the impact of childhood cancer on patients and their families.
Subjects and methods: A Prospective questionnaire-based study, for 151 patients, had malignancy identified by tumor registry of Children Welfare Teaching Hospital. The information was taken from the parent(s) in the presence of the patient who sometimes answered some questions during the interview.
Result: There was an interview with 151 families of children with cancer in the outpatient clinic. Sixty-two (41%) patients have leukemia while 89 (59%) have solid tumors. Boys were more than girls. Regarding patients, the mean age at the time of the interview was 10.2 years, while the mean age at diagnosis was 7.1 years. The majority of the parents accepted the diagnosis (89.4%), the rest of the parents (10.6%) were skeptical and tried to re-evaluate the condition elsewhere. More than one-half of the parents started to have quick temper (54%) after diagnosis. Most of them had sleep difficulties (83.2%) after diagnosis. Neglection of other siblings in the family was reported in more than one-half of the interviewed families (52.1%). Most of the parents lost their emotional control (69.2%) with the surrounding people after knowing the diagnosis. After an initial period of treatment, there was a decrease in the social activity of the families in 42% of cases. There was a high concern of the parents about the patient's future marriage (69%), conception (62%), and career (52%).
Conclusions: The establishment of a multidisciplinary cancer care team including social workers, teachers, psychologists, and others to support the child and family is seems to be mandatory during the whole period of treatment and thereafter.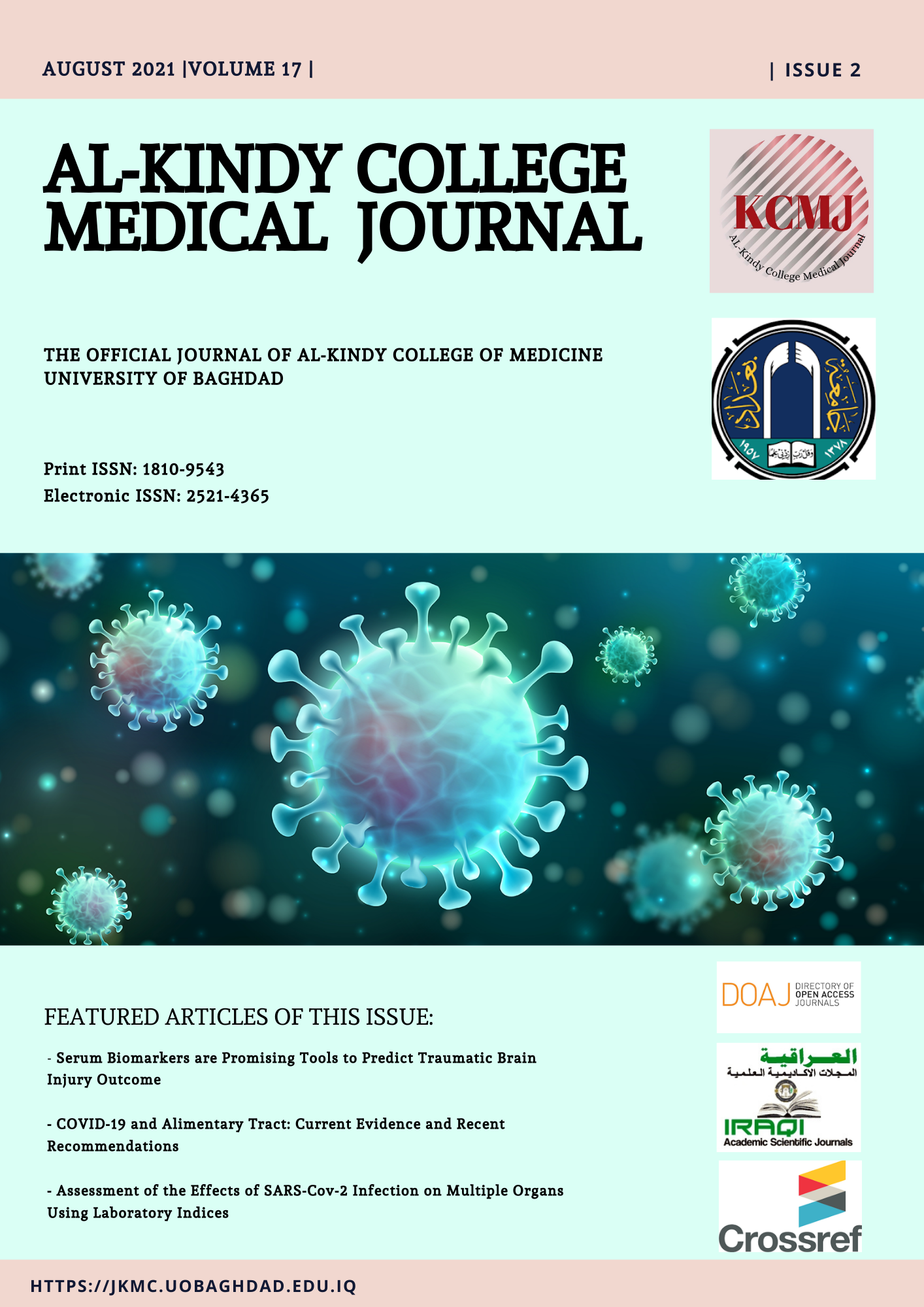 How to Cite
Yousif, F., Ghali, H., Faraj, S., Farhan, M., & Al-Hadad, S. (2021). Psychosocial Impact of Childhood Cancer on Patients and their Families. AL-Kindy College Medical Journal, 17(2), 79-83. https://doi.org/10.47723/kcmj.v17i2.269
Section
Research Articles