Slump Test versus Straight Leg Raise Test in the Diagnosing of Lumbar Disc Herniation: A Prospective Comparative Study
Keywords:
lumbar disc herniation, Slump test, Straight Leg Raising test
Abstract
Background: The clinical examination is one of the best suitable methods for diagnosis of low backache. Backache is one disease that the signs, clinical examination finding, and the results on imaging modalities not always related. The straight leg raising (SLR) and slump tests, can be used for diagnosis of lumber disc herniation.
Objectives: To compare the result of the slump test and SLR test in the diagnosis of lumber disc herniation.
Subjects and Methods: A prospective comparative study conducts on 280 patients in Al-Kindy teaching and private clinics complaints of backache, aging between 18-70 years old with acute or recurrent backache, sciatica pain, or low back and sciatica pain for last 12 weeks, while patients with spinal surgery, sacroiliac joints pain, cervical dysfunction and hip and knee pathology, and chronic illness were excluded.
MRI of the lumbar region was done and clinically examine first by SLR test then Slump test on the next days by separated author. All the record collected patient's data are interpreted with the MRI finding by the third doctor.   
Results: The Slump test is significant than the SLR in the patients with disc herniation at L4-L5 and (L4-5 &L5S1) 93.1% versus 70%, while for L5S1 level no significant in both tests. Leg pain present in 74.1 %, low back and leg pain in 21.5%, and only 4.4% present with low back only.
Conclusion: The Slump test is more sensitive than the SLR test in diagnosis of lumber disc herniation.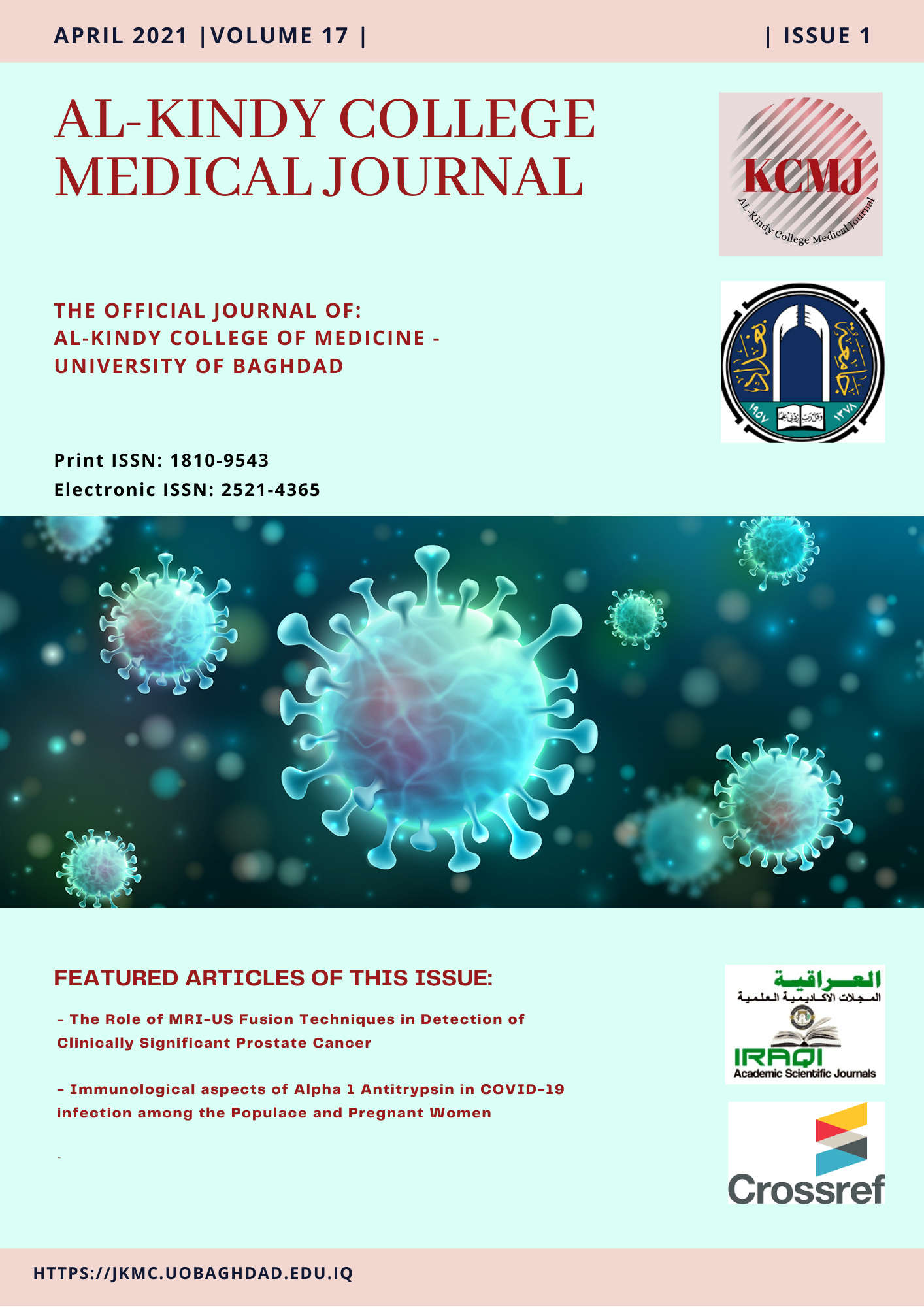 Downloads
How to Cite
Al-Sharaa, M., Salo, S. A., Kareem, A. F., & Al-Edanni, M. S. (2021). Slump Test versus Straight Leg Raise Test in the Diagnosing of Lumbar Disc Herniation: A Prospective Comparative Study. AL-Kindy College Medical Journal, 17(1), 41–44. https://doi.org/10.47723/kcmj.v17i1.309
Section
Research Articles