Quality of Life of Parents of Children with Type I Diabetes Mellitus, Baghdad 2017
Keywords:
Parent's quality of life, Diabetic children, Baghdad
Abstract
Background: Diabetes is defined by the World Health Organization as a metabolic disorder characterized by chronic hyperglycemia with disturbances of carbohydrate, fat and protein metabolism resulting from defects in insulin secretion, insulin action, or both. Families are co-regulating systems in which the stresses and strains of one family member affect the well-being of another member of the family. Caregivers of children with chronic illness report experiencing more parental stress than parents of healthy children.
Objective: A descriptive cross-sectional study had been conducted in four centers of endocrine diseases in Baghdad city and data was collected by using self-administered questionnaire regarding quality of life adapted from World Health Organization. The study was conducted on six hundred participants. Data analysis was done by using frequency, percentage and mean and analytical statistics using Chi Square test.  P value less than 0.05 was considered statistically significant.
Results: The study showed that social domain had the highest mean score of (51.1) and that environmental domain had the lowest mean score of (38.9). The physical domain's mean score was (40.2), while mean score of psychological domain was (46.2). The study reported that mothers of children with type 1 diabetes mellitus were more affected than fathers in physical, psychological and environmental domains. There was no difference between mothers and fathers in social domain of quality of life.
Conclusion: It was concluded from the study that parents of diabetic children had generally poor quality of life that merits further investigations.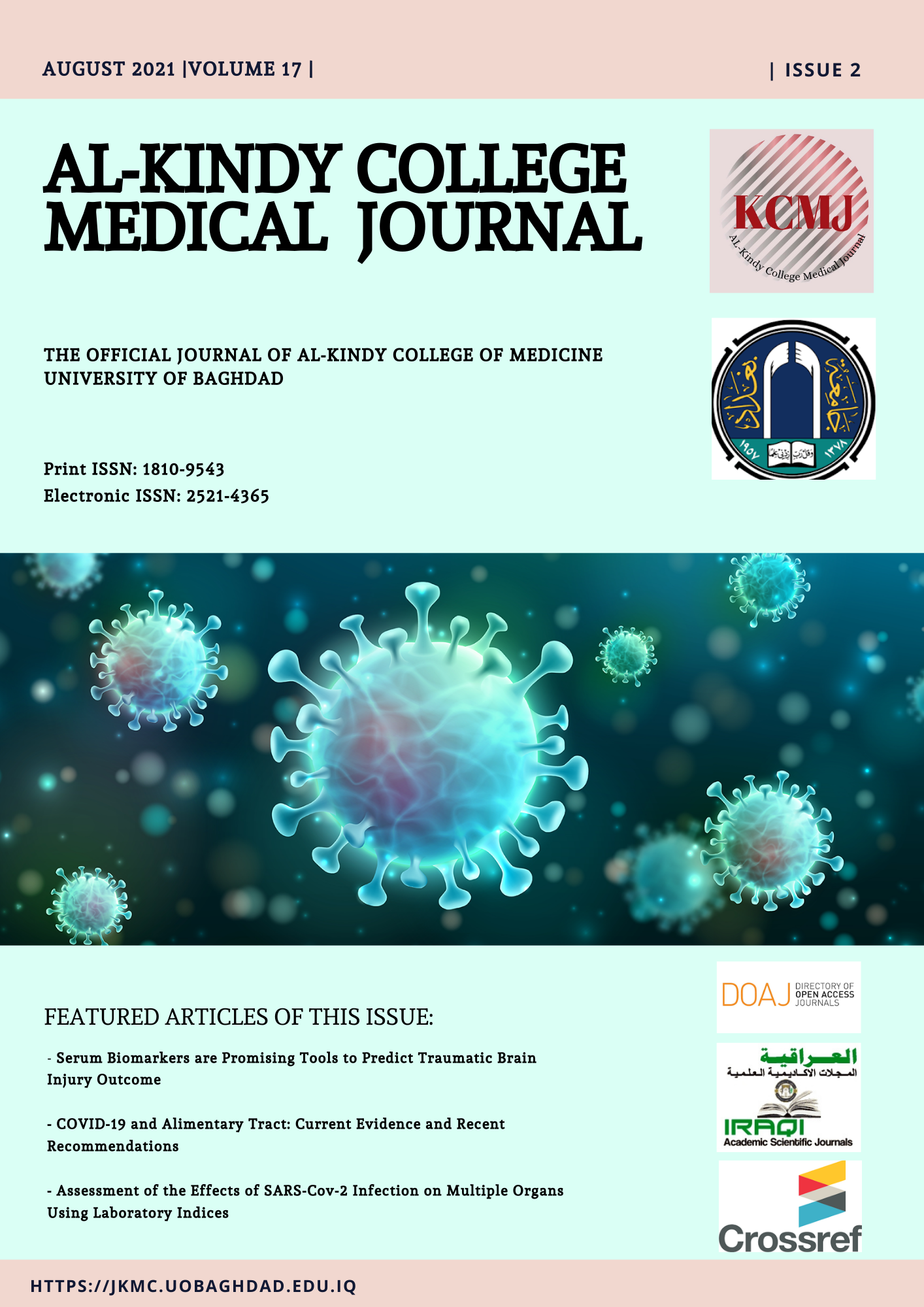 Downloads
How to Cite
Shukur, S. J., Hussein, W. A., & Kadhum, N. L. (2021). Quality of Life of Parents of Children with Type I Diabetes Mellitus, Baghdad 2017. AL-Kindy College Medical Journal, 17(2), 107–114. https://doi.org/10.47723/kcmj.v17i2.536
Section
Research Articles