Psychological and Physical Correlates of Body Image Dissatisfaction among High School Egyptian Students
Keywords:
Anxiety, body shape concern, depression, Egypt, secondary school students
Abstract
Background: Body image is one of the most important psychological factors that affects adolescents' personality and behavior. Body image can be defined as the person's perceptions, thoughts, and feelings about his or her body.
Objectives: to identify the prevalence of body image concerns among secondary school students and its relation to different factors.
Subjects and methods: A cross-sectional study conducted in which 796 secondary school students participated and body shape concerns was investigated using the body shape questionnaire (BSQ-34).
Results: The prevalence of moderate/marked concern was (21.6%). Moderate/ marked body shape concern was significantly associated with unemployed fathers and mothers, low level of maternal education, lower socioeconomic status, concern with body weight or problematic eating, increased BMI, increased anxiety and depression.
Conclusions: The high prevalence of moderate/marked dissatisfaction with body shape and its possible relation to subsequent hazards such as eating disorders, depression, and anxiety should be of concern.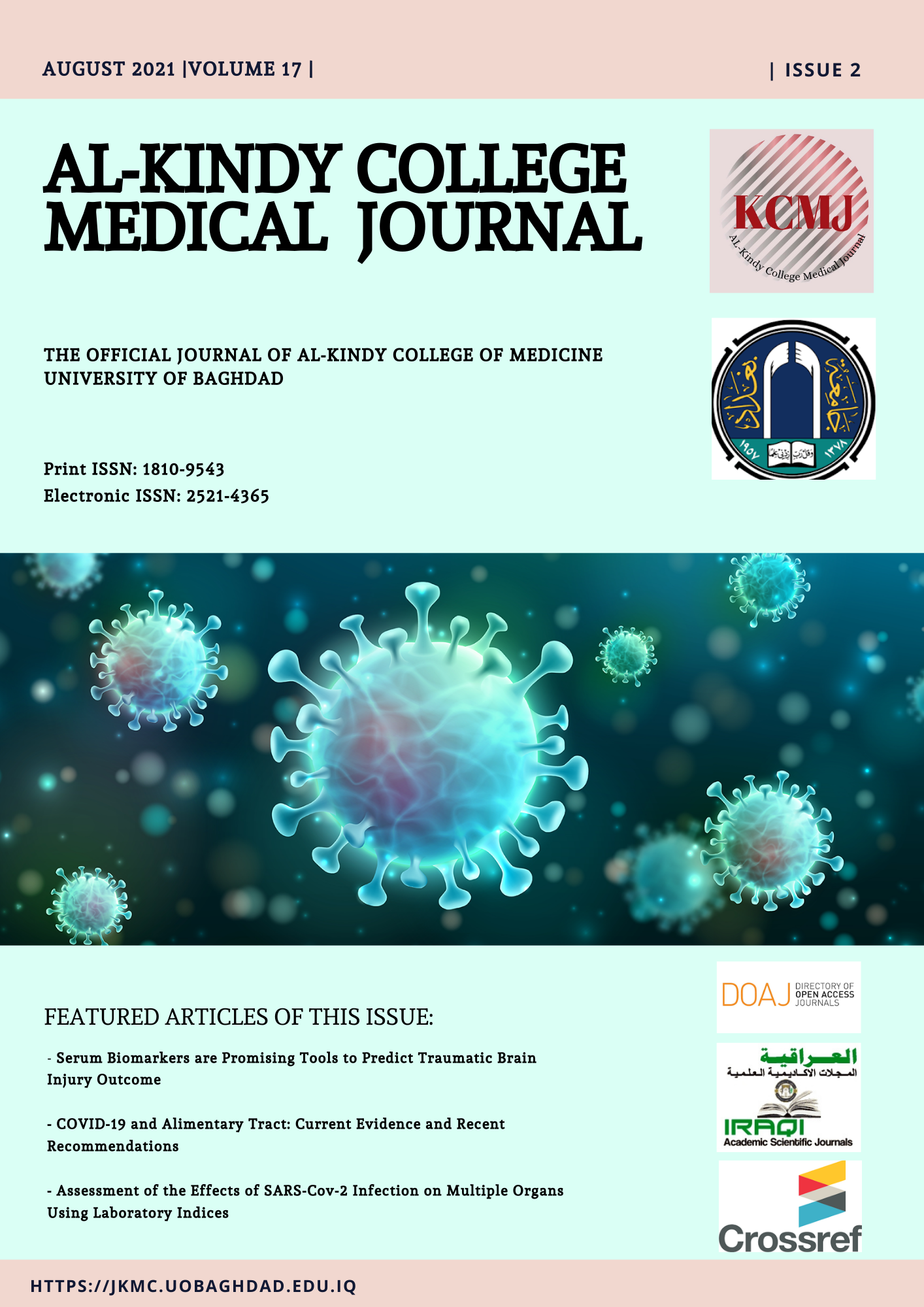 Downloads
How to Cite
Badr, W., Hamoda, H., Helal, R., Elsayed, H., El-Wasify, M., & Amr, M. (2021). Psychological and Physical Correlates of Body Image Dissatisfaction among High School Egyptian Students. AL-Kindy College Medical Journal, 17(2), 115–123. https://doi.org/10.47723/kcmj.v17i2.539
Section
Research Articles