Possible role of Spironolactone in a sample of Iraqi patients with acute central serous chorioretinopathy
Spironolactone in acute csr
Keywords:
Central serous chorioretinopathy, Spironolactone
Abstract
Background: Central serous chorioretinopathy (CSCR) is an idiopathic condition aggravated by exogenous or endogenous glucocorticoids. Vascular deregulation in the choroid is a new hypothesis regarding central serous chorioretinopathy occurrence. The inhibition of choroidal mineralocorticoid receptors has a great role in shortening the duration of CSCR by inhibiting choroidal vasodilatation and leak.
Objective:  To assess the effect of oral spironolactone on subretinal fluid, central macular thickness and visual acuity in patients with acute CSCR compared to observation.
Subjects and Methods:  a hospital based, randomized clinical trial carried out at outpatient clinic in Ibn-Alhaitham Teaching Eye Hospital/ Baghdad, enrolling 60 patients with acute unilateral CSCR, allocated randomly (every other patient) to either receiving spironolactone 25 mg orally, twice daily for 2 months (30 patients) or observation only (30 patients). The follow-up included visual acuity measurement, central macular thickness and subretinal fluid height examinations by ocular coherence tomography (OCT) at one- and two-months post enrollment for all patients.
Results: Complete absorption of subretinal fluid was observed in 21(70%) of the eyes in the treatment group and in 6(20%) in the control group at two-months. Visual acuity and mean macular thickness improved significantly in both groups at the one- and two- months, mean changes was larger in treatment group compared to control group at the two-month-follow up endpoint.
Conclusion: Oral spironolactone imparted greater improvement in central macular thickness and faster resolution of sub retinal fluid in patients with acute central serous chorioretinopathy versus observation.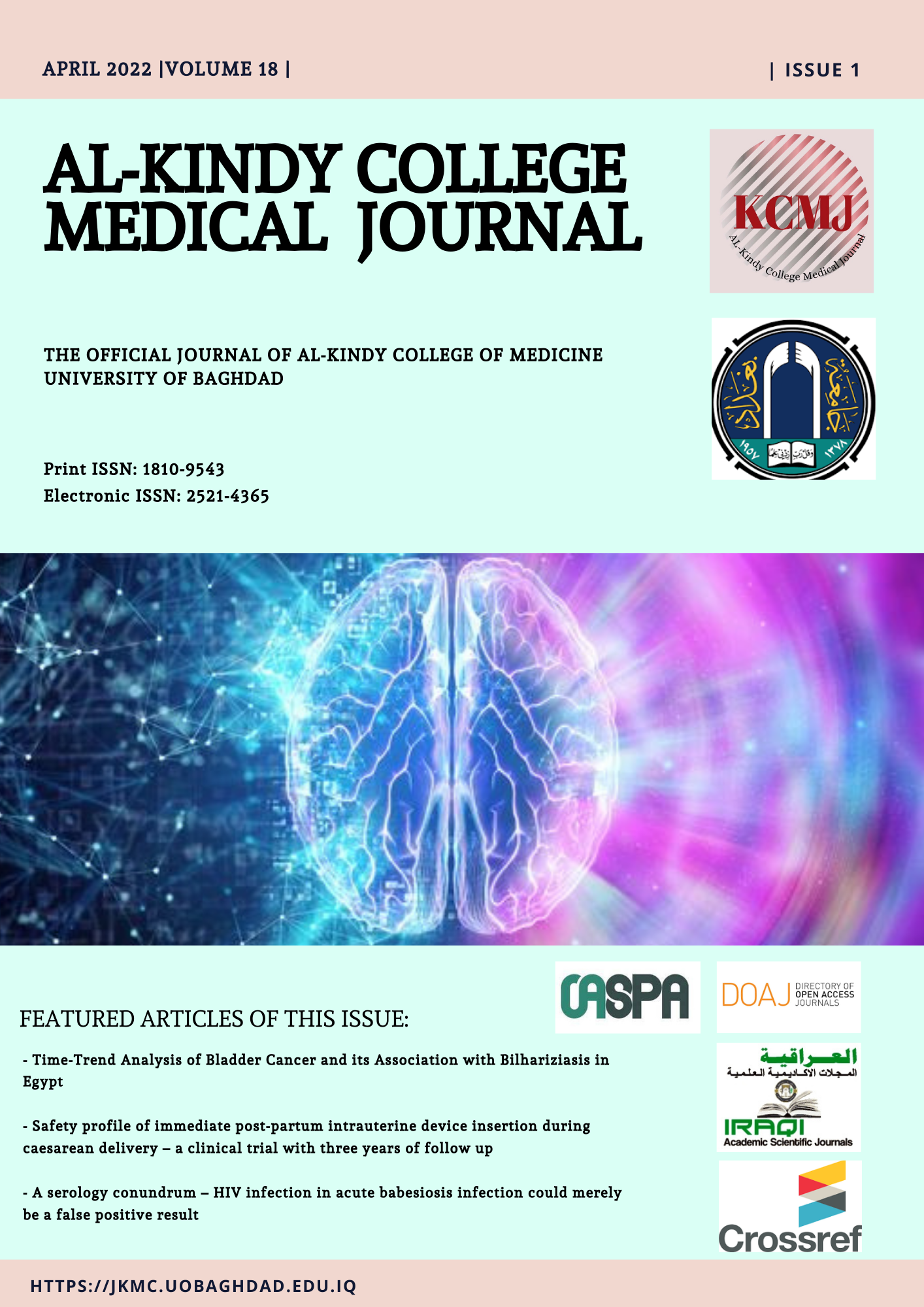 Downloads
How to Cite
Hameed, M. M., Rasheed, A. . M. ., & Hameed, F. M. . (2022). Possible role of Spironolactone in a sample of Iraqi patients with acute central serous chorioretinopathy: Spironolactone in acute csr. AL-Kindy College Medical Journal, 18(1), 60–64. https://doi.org/10.47723/kcmj.v18i1.668
Section
Research Articles
License
Copyright (c) 2022 AL-Kindy College Medical Journal
This work is licensed under a Creative Commons Attribution 4.0 International License.