Assessment of Awareness And Knowledge among Medical Students Regarding Radiation Exposure from Common Diagnostic Imaging Procedures
Radiation exposure awareness among medical students
Keywords:
Radiation exposure, Medical students, diagnostic imaging
Abstract
Objective: to assess the awareness and knowledge of our medical students regarding dose levels of imaging procedures and radiation safety issues, and to conclude how the curriculum of clinical radiology in the college medical program impacts such knowledge.
Subjects and methods:  this is a cross-sectional study conducted among 150 medical students in Alkindy College of Medicine between January 2021 to July 2021, regardless of their age or gender. The study included six grades according to the year 2020-2021. A questionnaire consisting of 12 multiple-choice questions was conducted via an online survey using Google Forms. The questions were divided into two parts (awareness concerning issues of radiation protection, and information about dose levels of frequent radiological investigations).
Results: Regarding their radiology knowledge, about one-third of all participants rated as average. Students who had not established training in radiology chose the inappropriate choice more often than individuals who had received training. Also, students without instruction/ teaching in diagnostic clinical radiology were more likely to connect MRI and ultrasound with an increased cancer possibility compared with those students receiving radiology teaching. About the desired educational method, 32% wanted a tutorial or workshops, 29% wanted a learning module, 25% chose a case study and 14% chose a lecture.
Conclusion:  With increasing years in medical school, the student's alertness demonstrates better performance regarding the radiation exposures in imaging diagnosis. The greater part of medical students has inadequate knowledge about different aspects of radiation sources, hazard, and their safety. We think that adding more theoretical and practical programs to the educational radiology curriculum will advance awareness of radiation safety and increase knowledge among medical students regarding the doses of radiological examinations.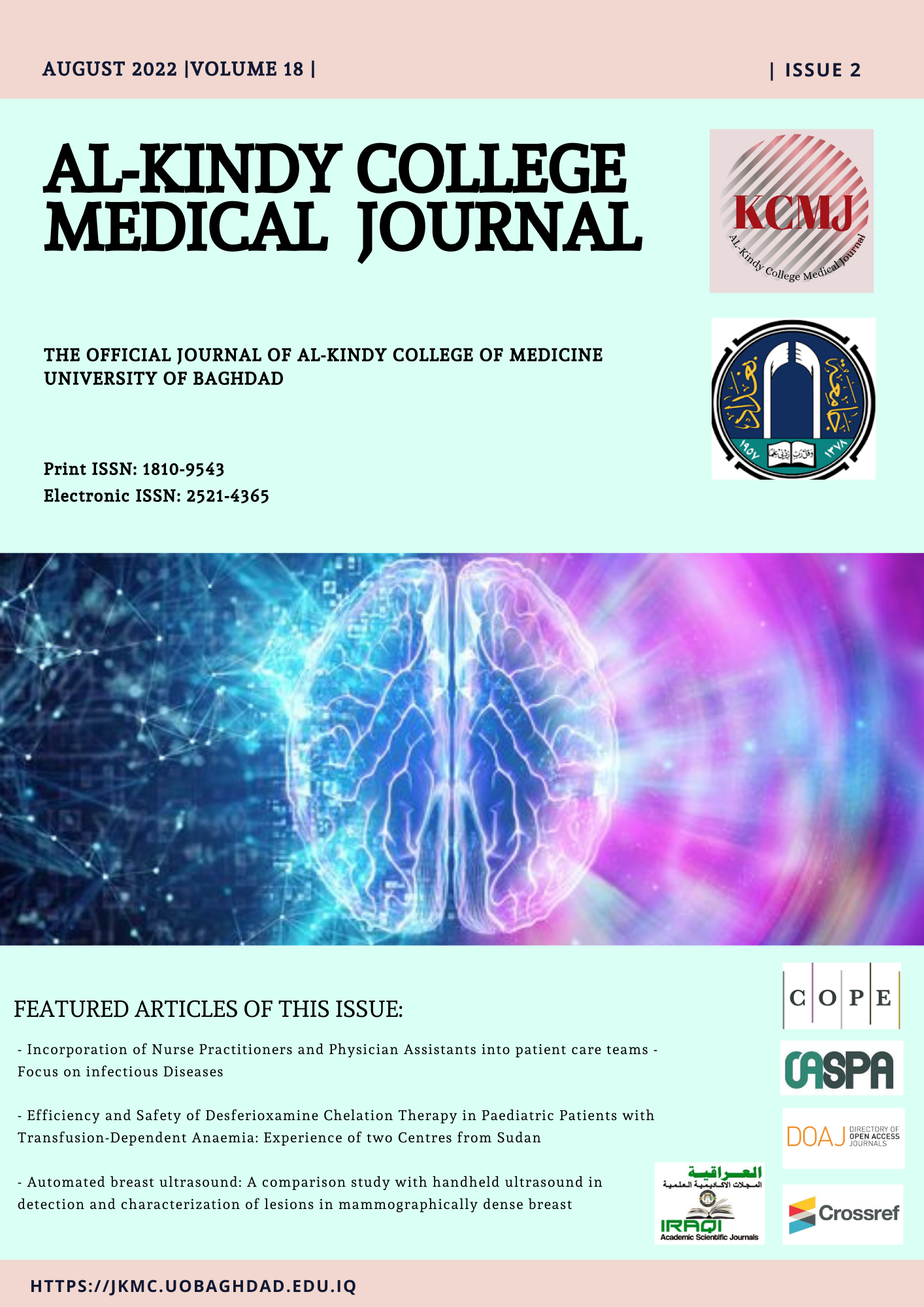 Downloads
How to Cite
Hassan, Q. A., Hussein, A. S., Fadhil, A. A., Kashash, M. H., & Khwam, A.- alrazak M. (2022). Assessment of Awareness And Knowledge among Medical Students Regarding Radiation Exposure from Common Diagnostic Imaging Procedures: Radiation exposure awareness among medical students. AL-Kindy College Medical Journal, 18(2), 118–122. https://doi.org/10.47723/kcmj.v18i2.792
Section
Research Articles
License
Copyright (c) 2022 AL-Kindy College Medical Journal
This work is licensed under a Creative Commons Attribution 4.0 International License.