Clinical Analysis of Four Maternity Deaths in Iraq by COVID-19
Keywords:
COVID-19, Maternal death, Pregnancy women
Abstract
This study aims to identify maternal death cases caused by Coronavirus infection 2019 pneumonia, including disease progression, fetal consequences, and the fatality cause.
Patients and methodology: A retrospective case collection of Iraqi pregnant women in their second and third trimesters diagnosed with COVID-19 pneumonia and died due to it.
The four cases were all of a young age, had a brief complaint period, and had no comorbidities. Fever, dyspnea, and fatigue were the most common symptoms. Hypoxia was present in all cases and was the cause of mortality in three cases, with thromboembolism being a potential cause in the fourth. Prelabour membrane breakup, fetal growth restriction, and fetal death are all examples of adverse fetal effects.
Conclusion: COVID-19 pneumonia induces substantial fetal and maternal mortality rates through pregnancy, which should be considered when treating these cases.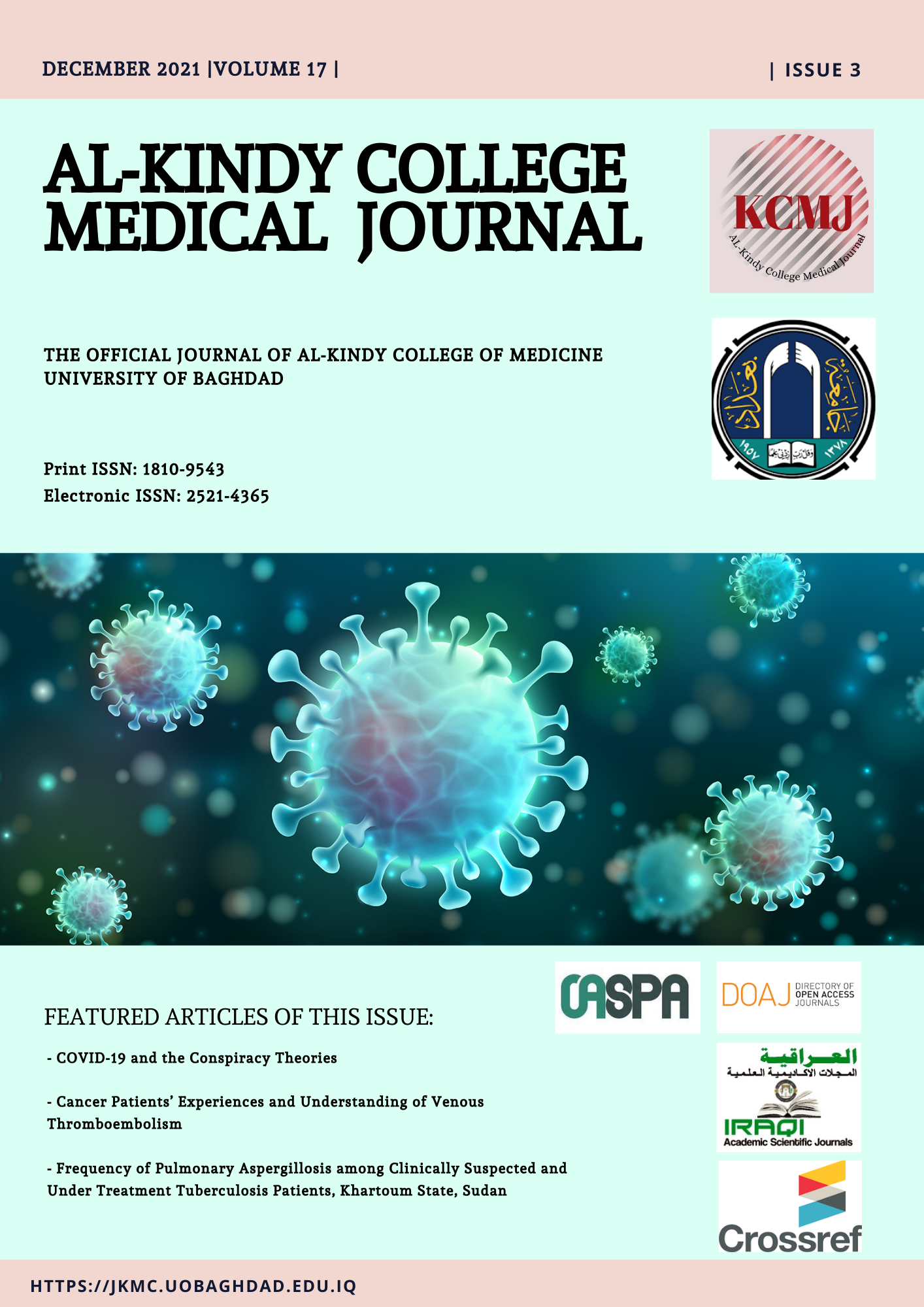 Downloads
How to Cite
Thamir, A. R., Hameed, B. H., Ismael, V. A., Hassan, W. N., & Salamit, A. M. (2021). Clinical Analysis of Four Maternity Deaths in Iraq by COVID-19. AL-Kindy College Medical Journal, 17(3), 185–189. https://doi.org/10.47723/kcmj.v17i3.234