Outcome of Perforated Gallbadder during Laparoscopic Cholecystectomy
Keywords:
Laparoscopic cholecystectomy, gallbladder perforation, acute cholecystitis
Abstract
Background: Laparoscopic cholecystectomy (LC) has become the standard treatment for symptomatic cholelithiasis. Bile duct injury and accidental gallbladder perforation with spillage of bile and stone are common complications of LC. This study was carried out to assess the early complications of gallbladder perforation during LC, and identify the risk factor of that perforation.
Objectives: to evaluate the early complications which may occur after the perforation of the gallbladder during laparoscopic cholecystectomy and to determine the risk factors which are associated with the perforation of the gall bladder. 
Subjects and methods: A prospective comparative study on 192 patients who underwent LC between August 2012 to January 2014 in Baghdad teaching hospital. Data were collected, Patients with and without gallbladder perforation were compared in terms of gender, age, anatomic difficulty, the experience of the surgeon, omental and other organ adhesions to the gall bladder.
Results: fifty-five patients had a perforation of GB during LC, 46 patients had GB perforated during dissection of gallbladder bed from hepatic fossa. The mean operative time and duration of postoperative hospitalization were longer in the perforated group, perforation occurs more frequently in acute cholecystitis compared to chronic cholecystitis. There were significant risk factors related to gallbladder perforation which include male gender, AC, adhesion around the gallbladder, and experience of the surgeon.
Conclusion: accidental gallbladder perforation leading to longer operative and hospital time which loss the advantage of LC. The male gender, AC, and experience of the surgeon had the main risk factors of the perforated gallbladder.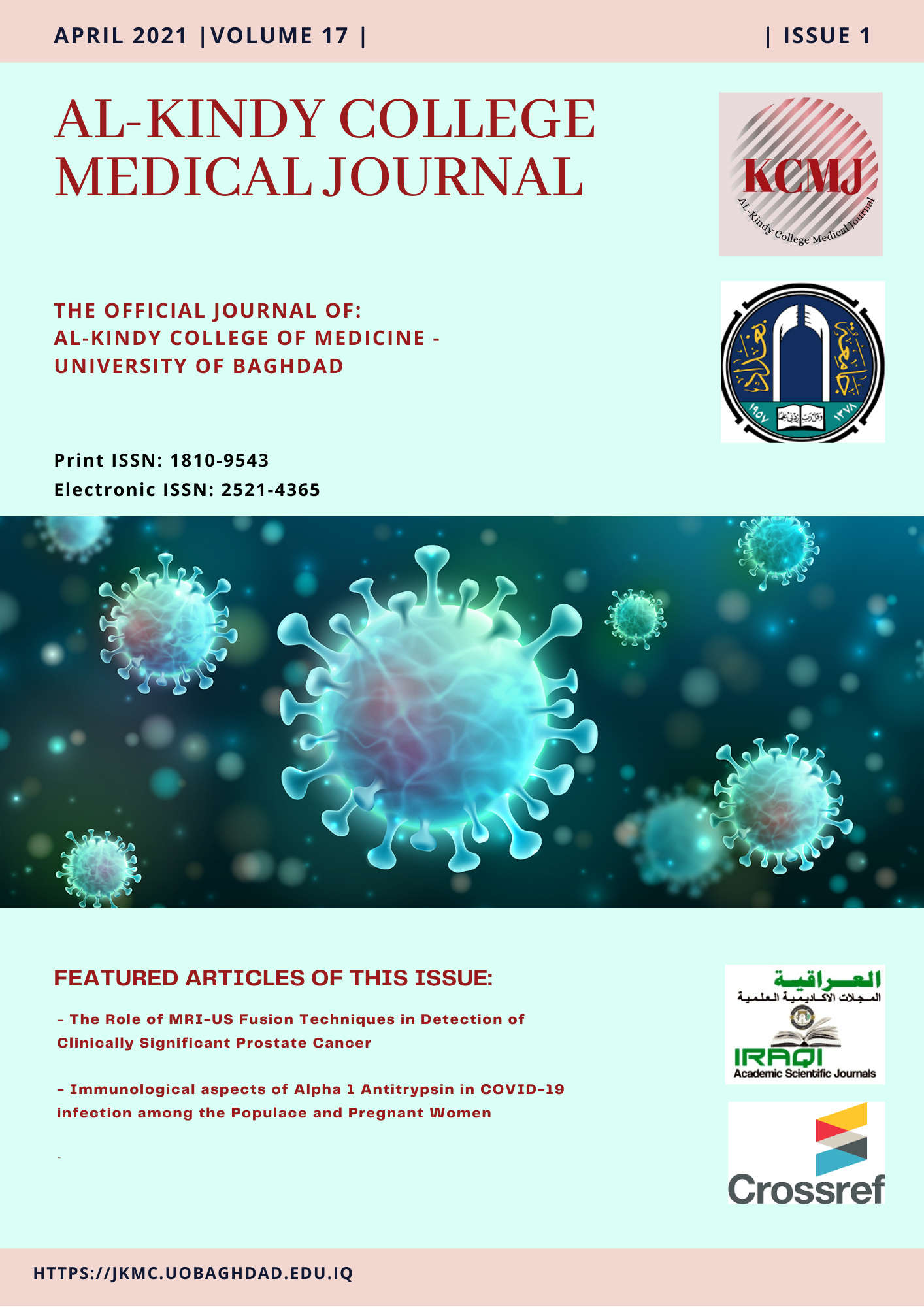 Downloads
How to Cite
Hanashe, R. F., Essa, H. T., & Abdul Razaq, M. A. W. (2021). Outcome of Perforated Gallbadder during Laparoscopic Cholecystectomy. AL-Kindy College Medical Journal, 17(1), 26–30. https://doi.org/10.47723/kcmj.v17i1.295
Section
Research Articles