Cervical Pain Related to Position of the Neck during E-Learning
Keywords:
posture, Laptops, neck pain, smartphones
Abstract
Background: During the pandemic, Corona virus forced many people, especially students, to spend more time than before on the computer and smartphone to study and communicate. The poor posture of the body may have worse effect on its body parts , most of which is the cervical spine (forward head posture).
Objective: To assess the incidence of neck pain and the associated factors among undergraduate medical students related to position during E learning
Subjects and Methods: Cross-sectional study was conducted among medical students in three Iraqi universities during 2021. The sample size was 152. Online questionnaire by Google forms sampling method were used to collect the data which was analysed using SPSS 25.
Results: The percentage of students who suffered cervical pain was (80.3%) of the 152 who participated in this study and the majority of those who suffered pain were complained from increase pain during the pandemic (72.1%). This study also showed the students recumbent on the floor 67 (44.1%) more than those who use the table and chair 62 (40.8%) during E-learning. The percentage of students who use the phone for more than 4 hours were (73.7%).
Conclusion: there is a relationship between poor posture and cervical pain during E-learning in the pandemic. Most of students were suffering from neck pain with greatest percentage were in those who student in recumbent on the floor and when using chair and table.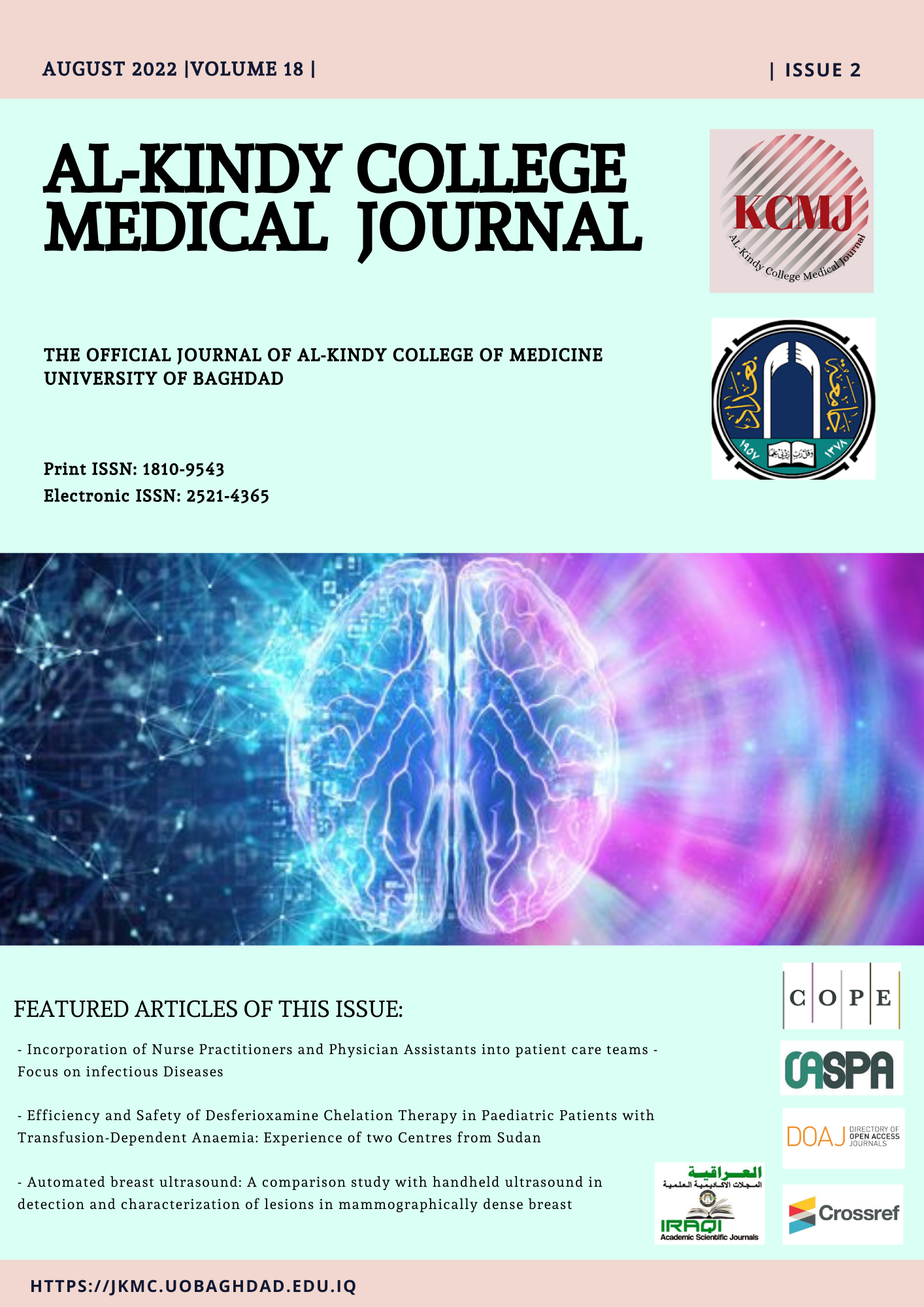 Downloads
How to Cite
Al- Edanni, M. S., Ghanim, M. S., Abdul Kareem, A. K. T. ., Ibrahim, H. A. ., & Naji, A.-J. A. . (2022). Cervical Pain Related to Position of the Neck during E-Learning. AL-Kindy College Medical Journal, 18(2), 127–131. https://doi.org/10.47723/kcmj.v18i2.822
Section
Research Articles
License
Copyright (c) 2022 AL-Kindy College Medical Journal
This work is licensed under a Creative Commons Attribution 4.0 International License.