Prevalence of Congenital Toxoplasmosis and Congenital Rubella among Suspected Infants in Baghdad
Keywords:
Congenital Toxoplasmosis, Congenital Rubella, IgM antibodies
Abstract
Congenital toxoplasmosis (CT) and congenital rubella (CR) infections are well-known causes potentially leading to devastating consequences. This report aims to address the prevalence of each of these infections among suspected infants in a pediatric hospital in Baghdad.
The study sample includes 120 blood samples of suspected infants consulting Al-Alwyia pediatric teaching hospital over one year. This report represents an extension of a previous article published in Al-Kindy College Medical Journal KCMJ about cytomegalovirus infection (CMV). Using the enzyme-linked immunosorbent assay (ELISA) method, the results show that 5.8% and 5% were positive for specific IgM antibodies for rubella and toxoplasmosis respectively. Results also show that CMV is more common than CT and CR.
Although results reported one case of co-existence of IgM antibodies for both CMV and rubella, there was a significant association of negative CMV IgG and IgM results with positive rubella results; and negative rubella results with CMV IgG and IgM results.
Conclusions: This short brief addressed the prevalence of CT and CR in Baghdad. A novel finding identified in this brief is the association of the prevalence of CR active infection with negative past and negative recent CMV infections, and the association of prevalence of CMV active and past infections with negative CR infection
Recommendations: The study recommends increased awareness, early diagnosis and treatment for congenital infection, and consolidation of coverage of the rubella vaccine for children and girls at premarital age.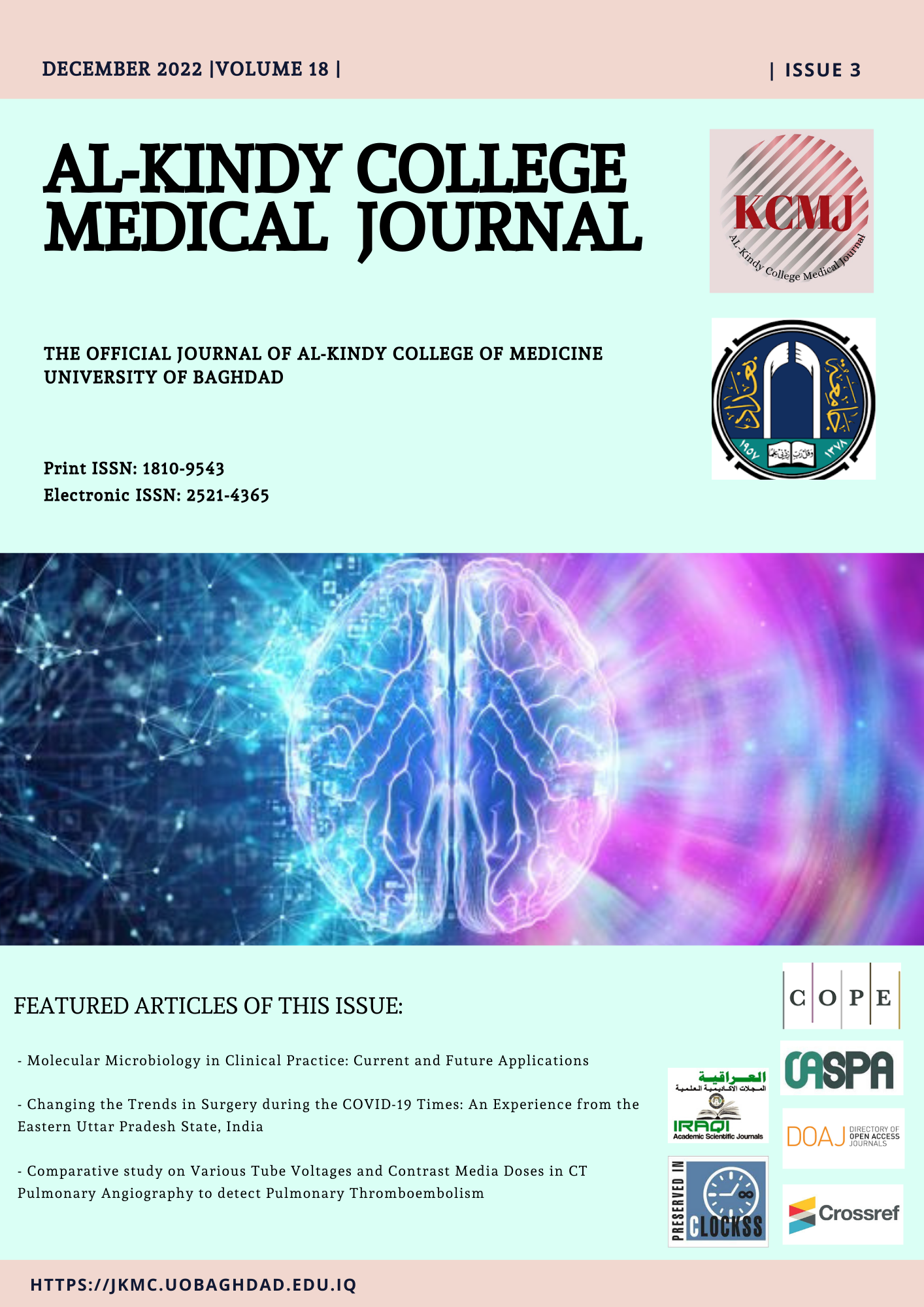 Downloads
How to Cite
Raham, T. F., Ahmed Nabeel Abdul-Wahab, & Zainab Ali Chaloub. (2022). Prevalence of Congenital Toxoplasmosis and Congenital Rubella among Suspected Infants in Baghdad. AL-Kindy College Medical Journal, 18(3), 249–252. https://doi.org/10.47723/kcmj.v18i3.854
License
Copyright (c) 2022 AL-Kindy College Medical Journal
This work is licensed under a Creative Commons Attribution 4.0 International License.