Incorporation of Nurse Practitioners and Physician Assistants into patient care teams - Focus on infectious Diseases
Nurse practitioners and physician assistants in Infectious Diseases
Abstract
There is a global shortage of health care providers needed to address all levels of primary and specialty care.  The recent COVID-19 pandemic also highlights the importance and added value of health professionals with specialty training in infectious diseases.  In the United States, advanced practice providers (APPs) are being engaged to meet the expanding demand for generalist and specialist patient care.  The history and development of advanced practice registered nurses (APRNs) and physician assistants (PAs), are discussed as collaborative healthcare providers to promote better understanding of the ways they can be incorporated into a healthcare system.  An example of how APPs are utilized to provide both inpatient and outpatient care of persons with infectious diseases is illustrated at our midwestern United States regional medical center.  Especially relevant for regions of the world where both nurses and physicians are in short supply, this paper identifies ways that healthcare leaders can support, develop and strategically utilize APPs to provide critically necessary functions and achieve excellent outcomes.  Challenges to future healthcare administration are articulated and compared with World Health Organization roadmap objectives for nursing that can be expanded to better utilize all APPS as valuable healthcare professionals.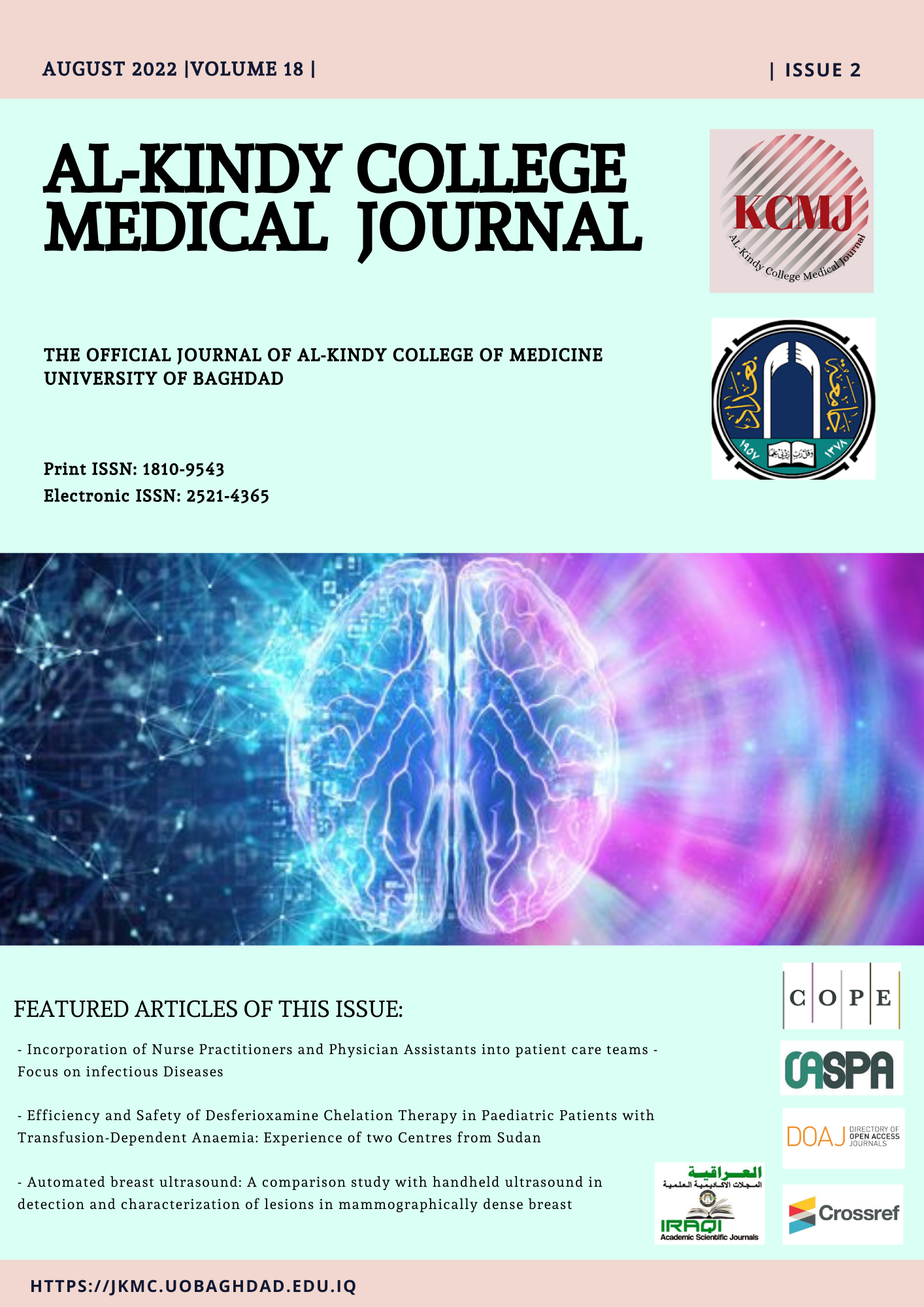 Downloads
How to Cite
Bingen, J., Krueger, R., Lakatos, A., Raaum, J., & Kron, M. (2022). Incorporation of Nurse Practitioners and Physician Assistants into patient care teams - Focus on infectious Diseases: Nurse practitioners and physician assistants in Infectious Diseases. AL-Kindy College Medical Journal, 18(2), 84–89. https://doi.org/10.47723/kcmj.v18i2.855
License
Copyright (c) 2022 AL-Kindy College Medical Journal
This work is licensed under a Creative Commons Attribution 4.0 International License.