Molecular Microbiology in Clinical Practice: Current and Future Applications
Molecular Microbiology
Keywords:
Molicular Microbiology, Infectious diseases, DNA sequences
Abstract
Technological advances have yielded new molecular biology-based methods for the diagnosis of infectious diseases.  The newest and most powerful molecular diagnostic tests are available at regional and national reference laboratories, as well as at specialized centers that are certified to conduct metagenomic testing.  Metagenomic assays utilize advances in DNA extraction technology, DNA sequence library construction, high throughput DNA sequencing and automated data analysis to identify millions of individual strands of DNA extracted from clinical samples.  At present, metagenomic assays are only possible at a small number of special research, academic and commercial laboratories.  Continued research in human and pathogen genomic organization and host-pathogen interactions, represent important future goals that will maximize the information obtained from metagenomic assays.  To illustrate the power and limitations of metagenomics, we report on a previously healthy 27 year old woman with work related exposure to ill animals, and who developed a rapidly progressive, severe diffuse interstitial pneumonitis that ultimately ended in the need for a double lung transplant.   Metagenomic testing on DNA extracted from pleural fluid and nasopharyngeal swabs demonstrated the presence of expected normal bacterial flora along with some unexpected herpesvirus and non-HIV retroviral elements integrated into the patients DNA.  Although no specific pathogen was ultimately identified to explain this patient's severe disease, the sample preparation and data analysis methods detailed herein illustrate the powerful benefits and limitations of metagenomic testing.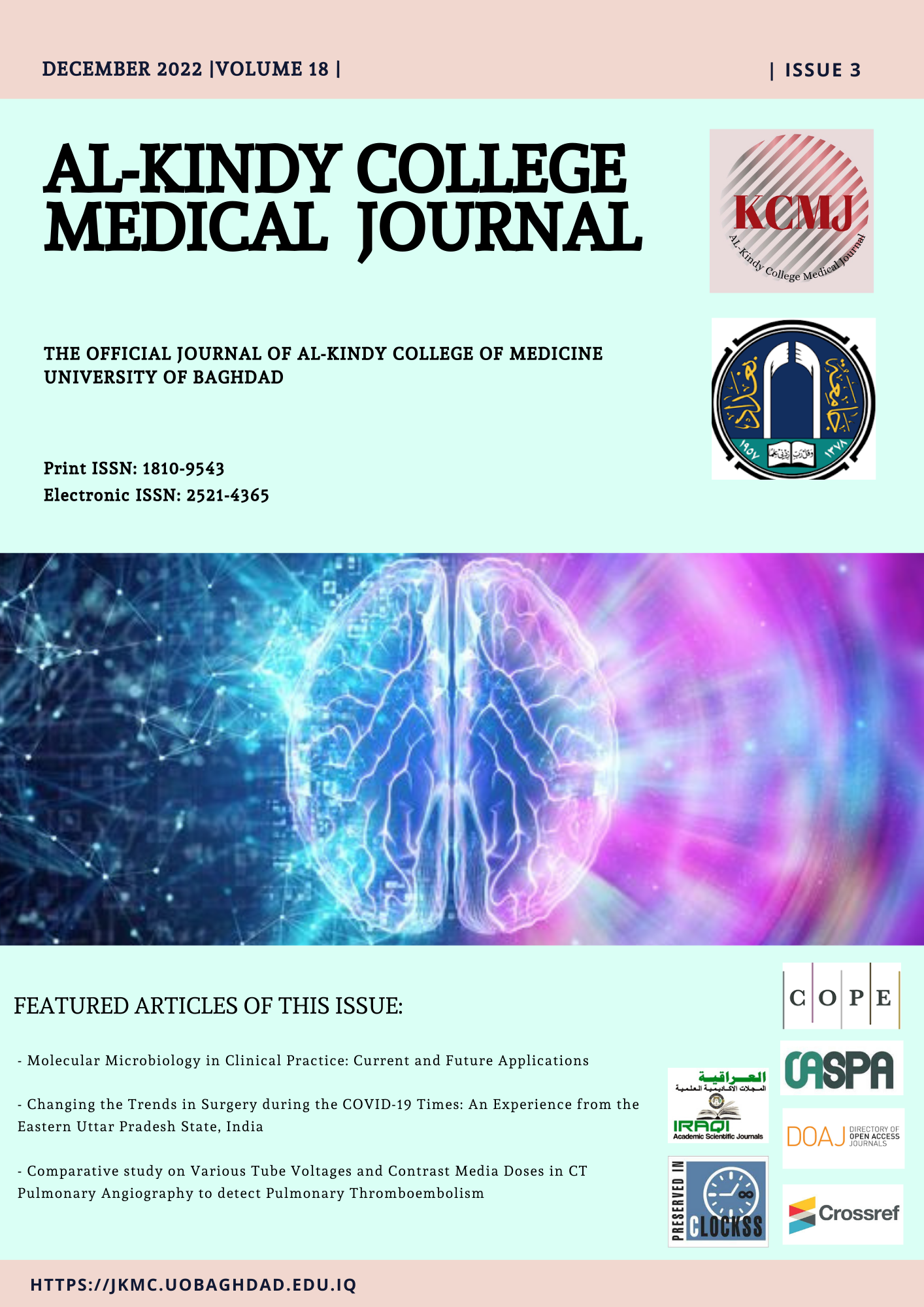 Downloads
How to Cite
Biney-Assan, T., & Kron, M. (2022). Molecular Microbiology in Clinical Practice: Current and Future Applications: Molecular Microbiology. AL-Kindy College Medical Journal, 18(3), 167–172. https://doi.org/10.47723/kcmj.v18i2.857
License
Copyright (c) 2022 AL-Kindy College Medical Journal
This work is licensed under a Creative Commons Attribution 4.0 International License.