Odontogenic Keratocyst
Marwa A. Hamied

College of Dentistry, University of Sulaimani, Sulaimani, Iraq

https://orcid.org/0000-0002-7588-3261

Salwa M. Al-Shaikhani

Department of Dental Nursing, Sulaimani Technical institute, Sulaimani Polytechnic University, Sulaimani, Iraq

Zana D. Ali

Bakhtyari Hospital, Ministry of Health, Sulaimani, Iraq
Keywords:
Odontogenic keratocyst, keratocystic odontogenic tumor, 2017-WHO classification
Abstract
Purpose: to review in detail various aspects of odontogenic keratocyst, emphasizing recent nomenclature, clinical, histopathological, recurrence, and management of odontogenic keratocyst.
Methods: To achieve the objective of this review, a manual search was done in hard copy books of oral and maxillofacial pathology, and an electronic search was done in the google website, oral and maxillofacial pathology E-books, virtual database sites, such as PubMed, Research Gate, Academia, and Google scholar using the descriptors: odontogenic cyst, kerato odontogenic tumor, odontogenic keratocyst, and jaws cystic lesion. The eligibility criteria for selecting articles were: to be in the English language, studies published in journals, or indexed in these databases until 2021. Exclusion criteria were: articles in any languages other than English, studies presented in duplicate between the bases, whose theme did not contemplate the objective proposed in this review, or those not available in the digital environment. Data collection occurred from October to December 2020, followed by a thorough evaluation of the studies found, including an exploratory, selective, analytical, and interpretative reading.
Summary and conclusions: the odontogenic keratocyst is noteworthy because of its unusual growth pattern, the tendency to recur, and association with an inherited syndrome. The renaming of odontogenic keratocysts as keratocystic odontogenic tumors has been one of the most debatable changes in the terminology of odontogenic lesions in recent years. Early diagnose of this lesion is important to perform the more conservative treatment. A wait-and-see policy, with yearly follow-up for the first five years and every two years after that, is strongly advocated.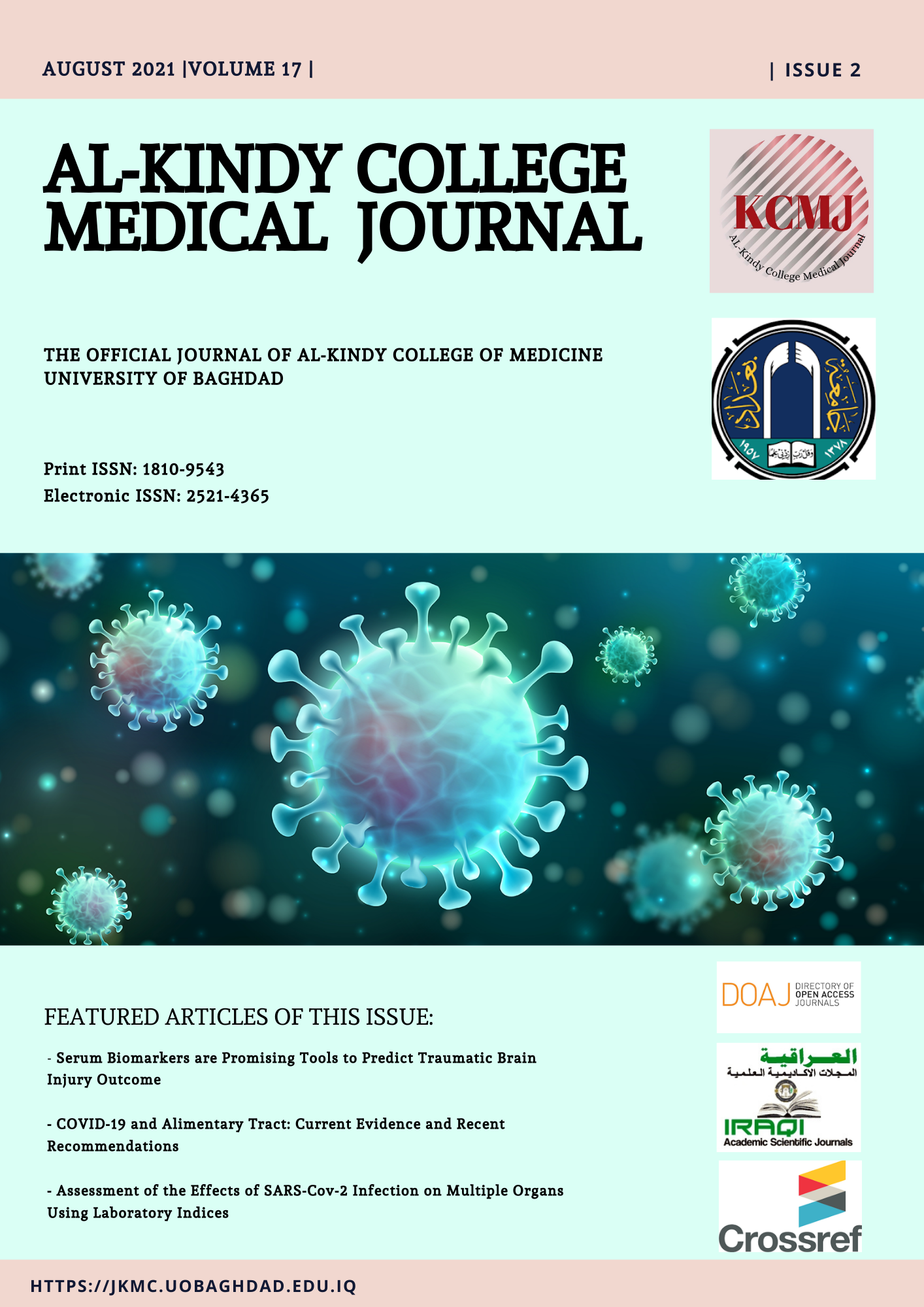 How to Cite
Hamied, M., Al-Shaikhani, S., & Ali, Z. (2021). Odontogenic Keratocyst. AL-Kindy College Medical Journal, 17(2), 52-61. https://doi.org/10.47723/kcmj.v17i2.266