Inflammatory Odontogenic Cysts
Marwa Abdul-Salam Hamied

College of Dentistry University of Sulaimani

Salwa M. Al-Shaikhani

Department of Dental Nursing, Sulaimani Technical institute, Sulaimani Polytechnic University, Sulaimani, Iraq

Zana D. Ali

Bakhtyari Hospital, Ministry of Health, Sulaimani, Iraq
Keywords:
Inflammatory, Odontogenic Cysts, Oral, Radicular Cyst, Collateral Cyst
Abstract
 Cystic conditions of the jaw cause bony destruction and may cause resorption or displacement of adjacent teeth. Odontogenic cysts have developmental or inflammatory origins. To describe in detail the inflammatory odontogenic cysts, a manual search was done in hard copy books of oral and maxillofacial pathology, and an electronic search was done in the google website, oral and maxillofacial pathology E-books, PubMed, Research Gate, Academia, and Google scholar using the keywords "odontogenic cysts," "classification of the odontogenic cysts," "radicular cyst," "periapical cyst," "lateral inflammatory cyst," "residual cyst," "paradental cyst," "collateral inflammatory cyst," "treatment of inflammatory odontogenic cysts," and matching each odontogenic inflammatory cyst subtype with these words "gross description," "pathogenesis," "microscopical,"  clinical," "radiographical" appearance. Articles published till February 2021 were included in this review.  In conclusion, an accurate diagnosis of an inflammatory odontogenic cyst requires information relative to its clinical, radiographical, macro- and microscopical findings. In many instances, two cysts that are classified differently may exhibit similar histopathological features. In such cases, clinical and radiographic findings are necessary to make a precise diagnosis.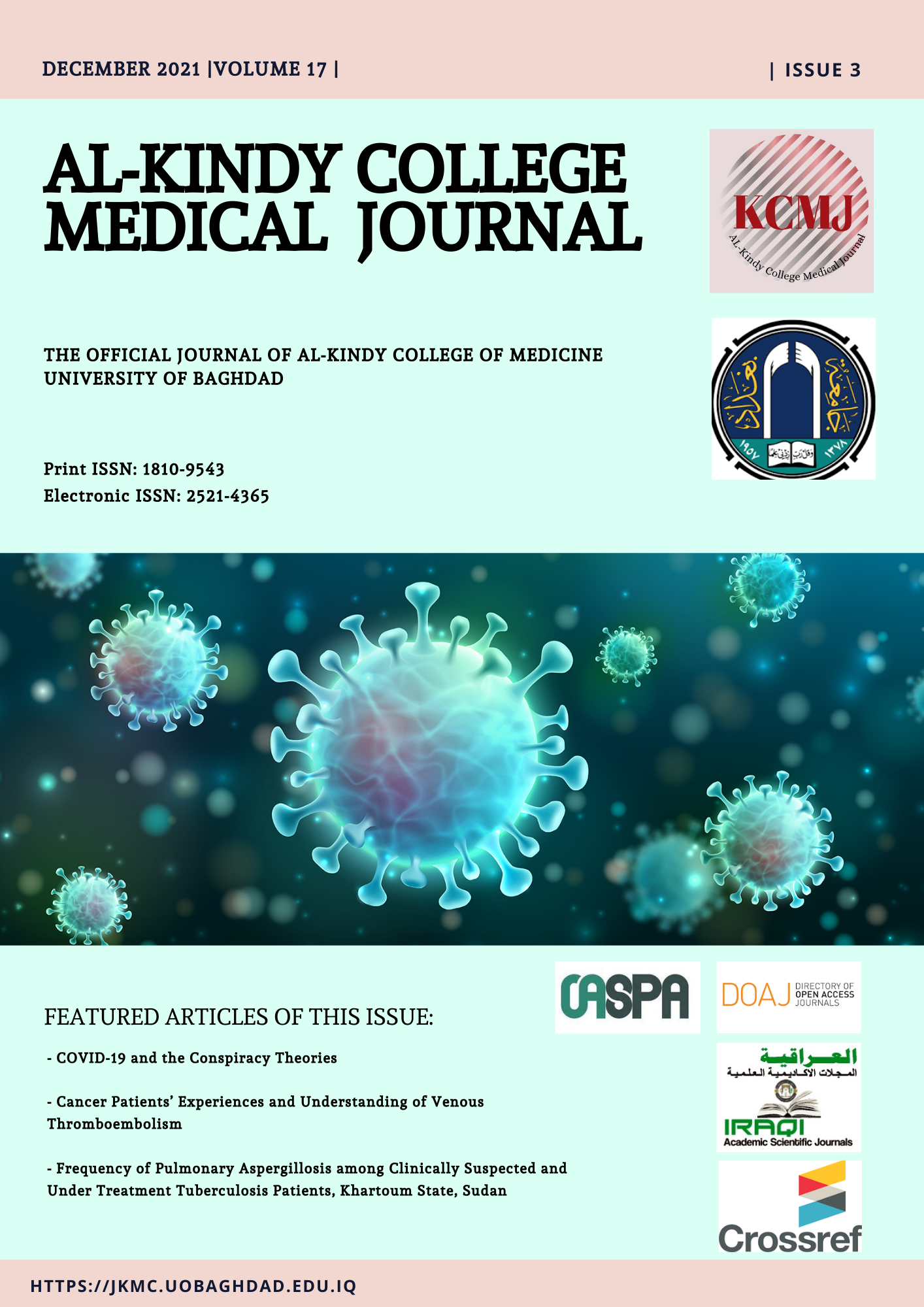 How to Cite
Hamied, M., Al-Shaikhani, S., & Ali, Z. (2021). Inflammatory Odontogenic Cysts. AL-Kindy College Medical Journal, 17(3), 135-144. https://doi.org/10.47723/kcmj.v17i3.260
Copyright (c) 2021 AL-Kindy College Medical Journal
This work is licensed under a Creative Commons Attribution 4.0 International License.