Knowledge, Attitude, and Practice of Nurseries' Workers toward Infection Prevention among the Children
Sahar Abdul Hassan Al-Shatari

1- Training PHC Centre for Family Health Approach at Bab Al-Moatham, Baghdad, Iraq

Tayser Salah Ghafouri

Family planning department, public health directorate, Baghdad, Iraq
Keywords:
Nurseries workers, Knowledge, Attitude, Infection control
Abstract
Background: Infections are common in the children attending daycare centers how act as predisposes to it. Hygienic interventions have a fundamental role in infection control and disease prevention in child care settings.
Objective: - To evaluate the knowledge, attitude, and practice of nurseries workers in infection prevention and control among the children.
Subjects and Methods: A cross-sectional study using the researcher-developed questionnaire validated by two experts and piloted and 100 nurseries-workers had participated in it.
Result: the mean age of participants was 37.5 years±12.1, (37%) aged 18-30 yrs, 58% married, and 57% with higher education, 54% of nurseries the participant take care of 11-20 children. 67 (67%) had correct knowledge about infection control, (91%) had the corrected practice, but unfortunately, 47 (47%) had low-attitude. Education level has significantly associated with the knowledge, attitude, and practice of the child care workers.
Conclusion: the majority of the nurseries workers had good knowledge and correct practice and less about their attitude in infection prevention.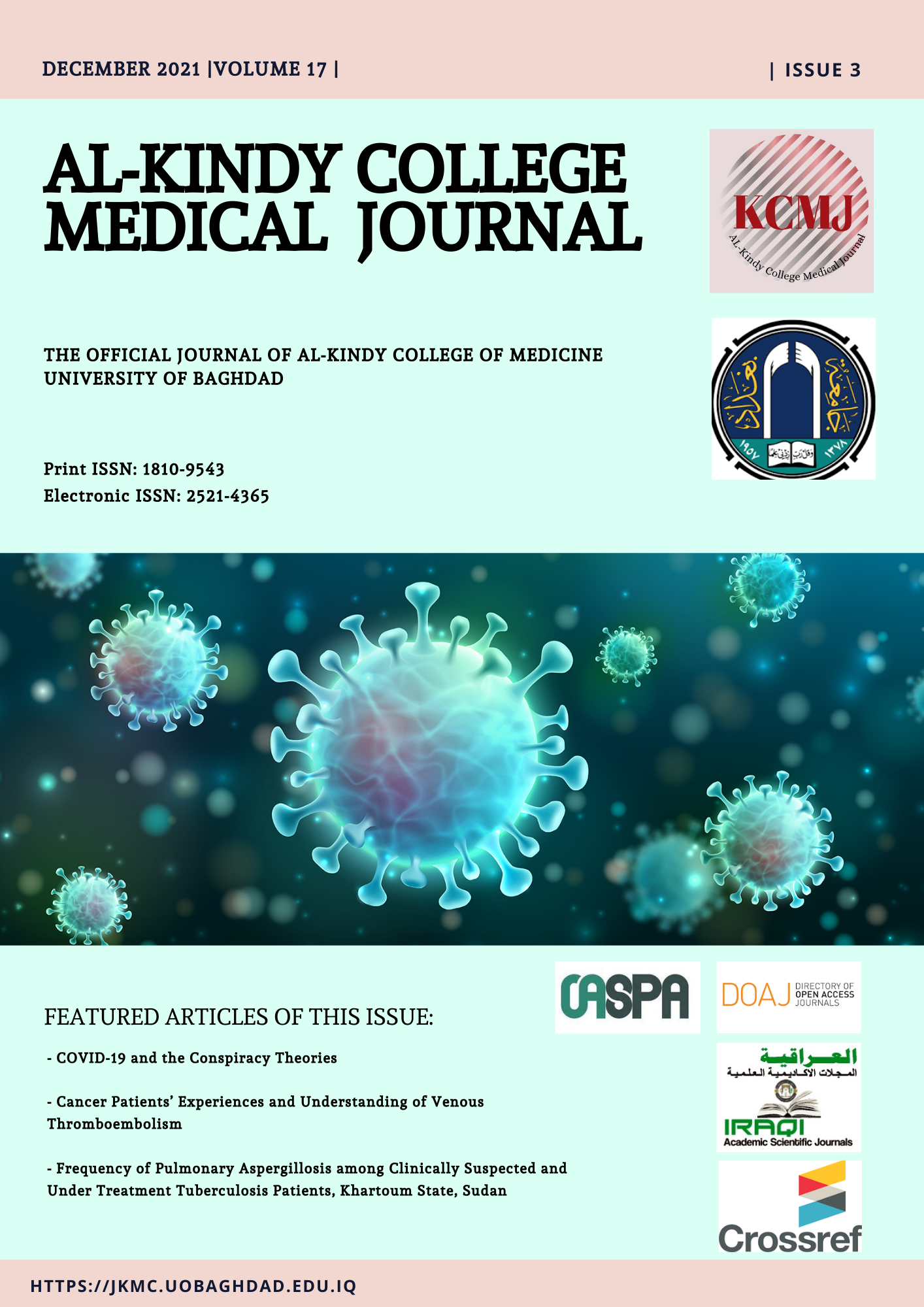 How to Cite
Al-Shatari, S., & Ghafouri, T. (2021). Knowledge, Attitude, and Practice of Nurseries' Workers toward Infection Prevention among the Children. AL-Kindy College Medical Journal, 17(3), 168-174. https://doi.org/10.47723/kcmj.v17i3.297
Section
Research Articles
Copyright (c) 2021 AL-Kindy College Medical Journal
This work is licensed under a Creative Commons Attribution 4.0 International License.